Camp Information
You can register ONLINE or request a HARD APPLICATION
If you do not wish to register online you can request a hard application by contacting the office at 307-766-5382 or sending your name and mailing address to:
cowboywrestlingcamps@yahoo.com
.
If you need to mail in a hard application or payment, please send to 1000 E University Dept. 3414, Laramie, WY. 82071.

Please make all checks payable to Mark Branch's Cowboy Wrestling Camps. Late registrations after May 10, 2013 are not guaranteed to have a spot in any camp and/or a camp T-shirt. Also new this year,
LATE REGISTRATIONS
will be assessed a $20 cash late registration fee at check-in.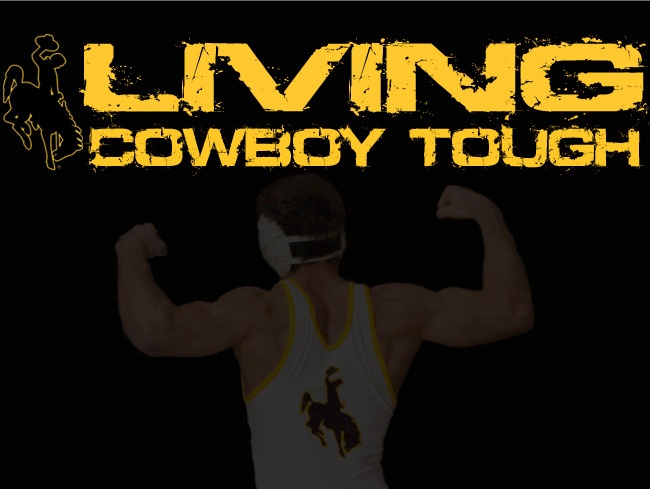 The
Cowboy Technique Camp
is designed for wrestlers of all ages and skill levels. Our focus is building a solid foundation of technique for each camper. The majority of the time in this camp will be focused on learning wrestling skills as well as applying them in a live wrestling setting. Our outstanding group of clinicians includes Mark Branch, Chris Pendleton, Travis Shufelt, and Ethan Kyle as well as a chance to see NCAA Champions, All-Americans and Olympians. World Team Member MO Lawal and NCAA Champion Coleman Scott were 2009 guest clinicans. UW Athletes will be serving as mentors and camp counselors. There will be an ATC certified trainer at each session for medical care.
The
Cowboy Team Camp
is designed for the high school wrestler and the serious wrestler preparing for High School (7th Grade and up). Your team will get top notch daily instruction from our nationally renowned staff. You will have the chance to work one on one with our clinicians to remedy problem areas your team may be facing. Coaches will have direct input to areas that will be addressed in the morning technique sessions. Two sessions of dual meet competition will help promote team unity and get your wrestlers valuable match experience. *
Note
-we prefer younger team campers to have adequate wrestling experience.
The
Cowboy Intensive Camp
is designed for the serious wrestler ages 12 and up. This camp will incorporate technique and live competition as well as strength and conditioning. The camp will focus on skill instruction and strength/conditioning exercises the first week, while the second week will be devoted to technique and live wrestling. An All-Star team will be derived from the first camp tournament and these selected individuals will form a team that will compete for a dual team title during the second week. Campers will also train side-by-side with the University of Wyoming wrestling team and will learn the skills and training it takes to be the best.
Technique Camp
June 9-13
Laramie, WY
Team Camp
June 14-18
Laramie, WY
Intensive Camp
June 9-18
Laramie, WY
*
Check in is at the IPF (Indoor Practice Facility)
from 1-4 pm

Camp Testimony:

"I wanted to thank you for running such a great camp last summer. It really got the ball rolling for Zach this season. Having the opportunity to work with Alfonso and Tyler was huge. Zach felt like he had really done well there and had benefited greatly from your technique, conditioning, and instruction in a tough demanding environment. It was amazing to see first-hand the confidence and improved technique on the mat. Again, thanks for everything!"
-Parent of 2012 Intensive Camp participant and 2013 state champion


Technique Camp:
5-8 Year olds (Commuters only)
*You must be 8 yrs or older to stay in the dorms
without a parent
8years-12th Grade in high School (Resident)
Team Camp:
7th-12th Grade Only
*we prefer younger team campers to
have adequate wrestling experience
Intensive Camp:
12 yrs and older
*Per NCAA rules seniors are allowed to attend Camp*


Bedding-pillow, towel, workout gear- wrestling shoes, shorts, shirt, singlet, toiletries. Washing facilities on site but you need clean clothes for each session.



Camp will be held in the new $13 million Indoor Practice Facility. The IPF is climate controlled and has plenty of space for our wrestling training and our conditioning exercises. Campers will be housed double occupancy in the UW dormitories and will eat buffet style meals in the UW cafeteria.


Three meals will be served on each full day of camp for resident campers. The first camp session is at 7 pm (after cafeteria hours) on the day of registration, therefore, the first meal will be served at breakfast on the first full day of camp. The last meal will be served at breakfast on the last day of camp before the camp tournament. Pizza orders will be taken each night for $10 and snacks and drinks will be available for purchase at each session. Commuters are responsible for ALL of their meals.

Cowboy Wrestling Camps Brought to You By: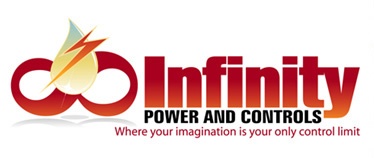 FEES- REGISTER HERE!!! (Click on any camp below) *A small processing fee may occur with online registration.
Cowboy Technique Camp
$400 Resident Fee -$200 Commuter Fee
$15 discount with a group of 10 or more
(include room, board, camp t-shirt, movies, instruction and recreation.)
Cowboy Team Camp
$400 Resident Fee-$200 Commuter Fee
$15 Discount with a group of 10 or more
Intensive Camp
$900 Resident Fee
$450 Commuter Fee
6:30-7:00-Morning Run (Int)
7:30-8:00-Breakfast
9:00-11:00- Technique Session (All)
12:00-2:00- Lunch & Recreation
1:00-3:00- Technique or Duals (All)
3:00-4:30- Intensive Wrestling Session (Int)
5:00-6:00- Dinner
7:00-9:00- Technique or Live Wrestling (Tech/Team)
7:00-9:00- Weight Lifting (Int)
10:30- In Rooms
11:00- Lights Out
*Schedule subject to change


The IPF is the $13 million Indoor Practice Facility located adjacent to War Memorial Football Stadium off of Grand Avenue and 24th street in Laramie, Wyoming.


Wrestling camps are designed to be physically demanding, and applicants should arrive at camp in good health and physical condition. While every precaution will be taken to

ensure the safety of each camper, injuries or illnesses incurred during the camp will not be the responsibility of Mark Branch's Cowboy Wrestling camps or staff members. No
refunds will be made. Each camper will be responsible to provide health insurance information before check-in and everyone will be required to sign a liability release form before camp begins

.




NCAA REGULATIONS:
Per NCAA bylaws, representatives of athletics interest (boosters) are not allowed to pay camp fees for any prospective student-athlete (see definition below) other than a family member. By registering for this camp you are verifying that all camp fees have/will be paid within NCAA regulations. If you have any questions please contact the UW Compliance Office at 307-766-4960 or 307-766-3795.
NCAA Bylaw 13.02.12 - Prospective Student-Athlete
A prospective student-athlete is a student who has started classes for the ninth grade. In addition, a student who has not started classes for the ninth grade becomes a prospective student-athlete if the institution provides such an individual (or the individual's relatives or friends) any financial assistance or other benefits that the institution does not provide to prospective students generally. An individual remains a prospective student-athlete until one of the following occurs (whichever is earlier):

(a) The individual officially registers and enrolls in a minimum full-time program of studies and attends classes in any term of a four-year collegiate institution's regular academic year (excluding summer); or
(b) The individual participates in a regular squad practice or competition at a four-year collegiate institution that occurs before the beginning of any term; or
(c) The individual officially registers and enrolls and attends classes during the summer prior to initial enrollment.